October is the perfect time to visit Chicago! It is a temperate climate with beautiful foliage. Often, even the most iconic of attractions are a bit less crowded. It is recommended to come well prepared as the weather can switch on a dime. Every day could be a new season. Sometimes, a fall morning, a summer afternoon, and a wintery evening allows all of them in just a day! It is the perfect time to gather outside or see outdoor exhibits. There are also plenty of fun events in the area! From festivals and architecture cruises to gardens and street art, take a look at what is happening in Chicago this October!
Spend Some Time Outdoors
Because of the generally gorgeous weather, it can be a wonderful time to stroll around Chicago. Classics like Millennium Park and the Chicago Riverwalk will be less packed and great places to see the autumn colors. Places like the Morton Arboretum, which boasts 4,000 different types of trees, or the Chicago Botanical Garden with its 385 acres of immaculately landscaped parks, are amazing places to take in the fall splendor. At the time of writing, the Arboretum requires visitors to reserve their spot ahead of time on their website.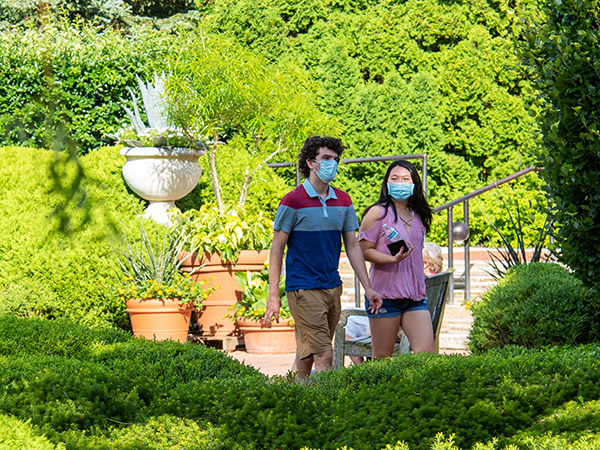 If you do find yourself wandering the streets enjoying yourself and the views, keep your eyes open for Chicago's famous street murals.
And check out the Banksy Exhibit running through October. It is the largest touring collection of Banksy's works in the world.
Explore Local Architecture
The Banksy Exhibit is just a couple blocks from the Chicago Architectural Museum. Besides being a great place to visit on its own, for two days (October 16-17), the museum allows the public access to a great deal of architecturally significant buildings and spaces that are generally closed off from the public.
If architecture is your thing, you can follow up with a trip to the museum via the Chicago Architecture River Cruise. These cruises are narrated by the architecture center's own guides and are open as long as the river isn't frozen. These cruises as a must as there is no better way to get such a widespread glimpse of the city. Additionally, they are often much more pleasant in October due to smaller crowds and pleasant temps.
On top of those listed above, there are a great many other events happening as well.
Other Events this October: 
Looking to celebrate? Join two of the biggest and longest running Pride events in the nation in the home of the first recognized LGBTQ community at

Chicago Pride Fest and Parade

(October 1-3, 2021).
Celebrating is generally better with some imbibements.

Chicago Wine Fest

(October 2, 2021) features night and day servings of rare varietals and stellar musicians to keep the party going.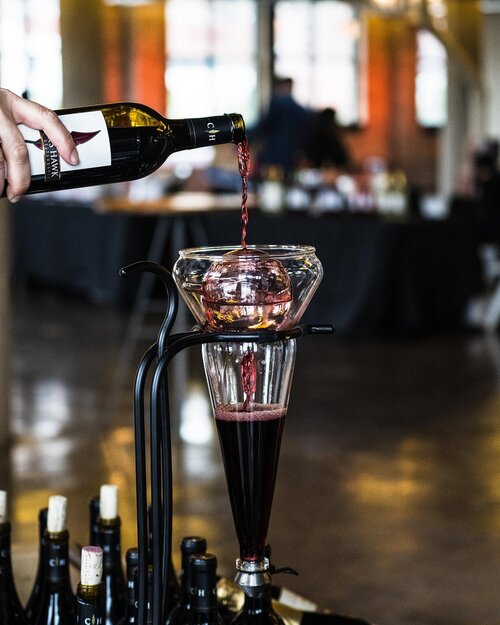 Whether it's gardens & street art, music festivals & architecture, or beer & wine — for whichever part of October you find yourself in Chicago, The Windy City always has something to catch your sail.
Stay safe this October! To stay updated on the latest and most accurate information related to COVID-19, please refer to https://www.cdc.gov/