As vaccinations continue to climb, we continue to see event spaces opening up. There are many new and fun ways you can spend your social nights now. There are many spaces starting up consistent shows again, right in time for the music festivals so popular around this time of year. These spaces are consistently conscious of attendee safety, meaning you can go out without too much stress. Whether you're itching for live music or wanting to nerd out at an arboretum, we have events for you and your date! From Jane Goodall to Jazz, July events in Chicago this summer are off to a great start!
Enjoy Outdoor Live Music
Grant Park Music Festival
Grant Park Music Festival is going forward this year with an impressive line up throughout the summer including the New World Symphony, the William Tell Overture, Grieg Piano Concerto, and Prelude to the Afternoon of a Faun. Along with the many shows, there are a ton of family-oriented events like Carnival of the Animals and Classic Broadway. Of course, masks will be required unless eating or drinking, and all seats within the seating bowl are free of charge. The Great Lawn has also been modified to allow for "pods" for groups of 2 to 6! 

Lollapalooza
Lollapalooza is also back, including headliners like the Foo Fighters, Post Malone, Tyler the Creator, Miley Cyrics, DaBaby, and Megan Thee Stallion. The event will take place from July 29th-August 1st in Grant Park. In accordance with local public health guidance, attendees must provide proof of COVID-19 vaccination or negative test results to attend. 
MCA's Anna & John Kern Terrace Garden
For a smaller venue, MCA's Anna and John Kern Terrace Garden is opening up to free music focusing on Chicago's jazz community. This event will be outdoors and will require masks unless seated in your socially-distanced spots. Food and beverages will be available through the upper part of the terrace, making this a great dinner and drinks date spot! A few upcoming shows include acts such as Edwin Sanchez and Papo Santiago, Twin Talk, Junius Paul/Tomeka Reid Duo, and The Fred Anderson Legacy Band featuring Tatsu Aoki. While advanced free tickets are claimed, sign up for their waiting lists and join their mailing list as they expect the potential for more tickets to be available!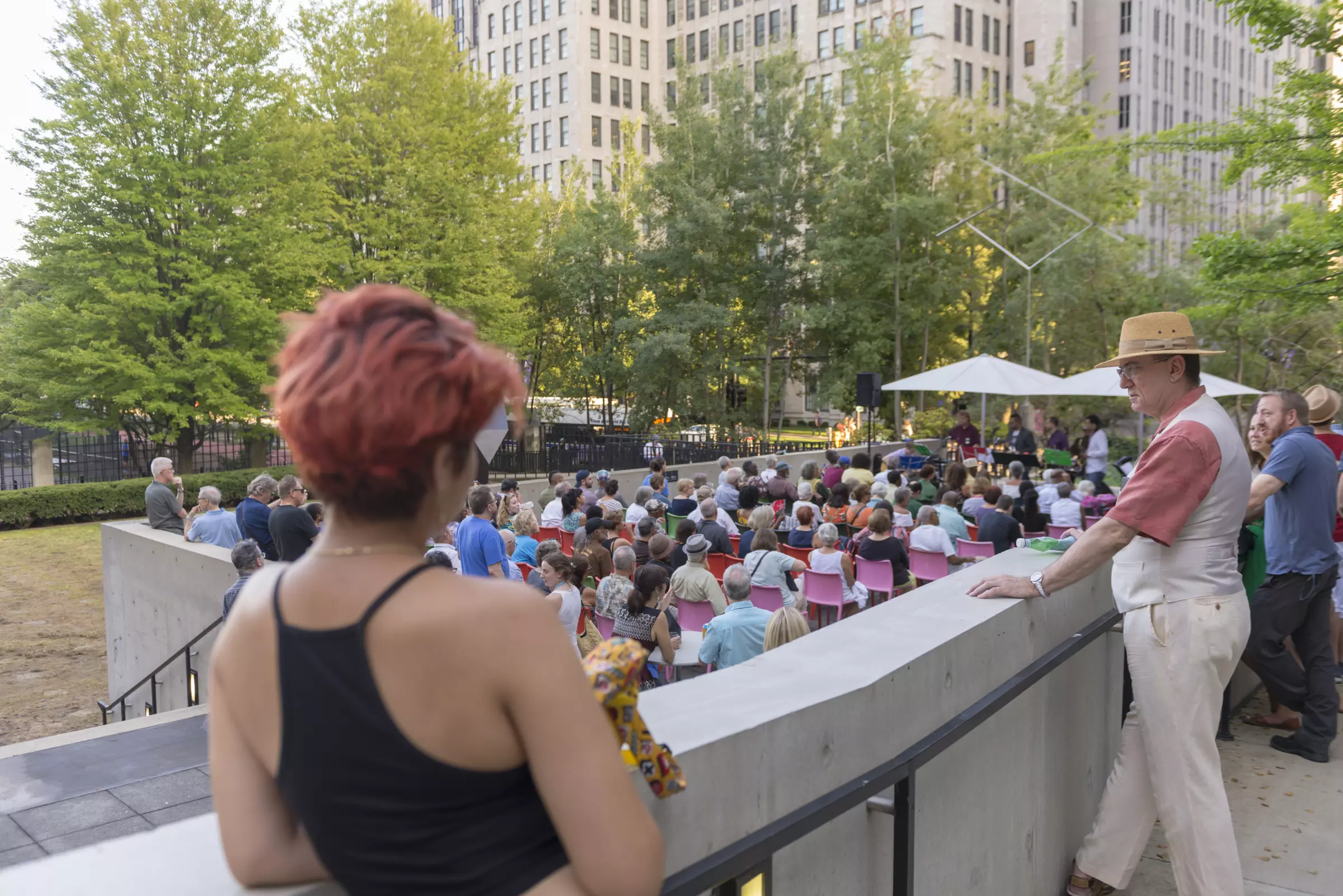 Check Out some Science-Themed Events
The Field Museum
Looking for an event to nerd out about? There are a few awesome science-related exhibits throughout the Chicago area that are currently running! One we suggest is Becoming Jane: The Evolution of Dr. Jane Goodall at the Field Museum. This event runs through September 6th, and details Jane's inspiring life and experiences. You will get to interact with features such as a projection of Dr. Goodall, who shares memories in a biographical format; augmented reality interactive activities; and a projection of Tanzania's Gombe Stream National Park complete with virtual chimpanzees.
https://www.fieldmuseum.org/exhibitions/becoming-jane-evolution-dr-jane-goodall
The Morton Arboretum
Looking for something outdoors? Check out The Morton Arboretum's Human+Nature exhibit. The artist Daniel Popper shows his 15 to 26-foot-tall sculptures beautifully set in the landscape, inspiring attendees to rethink their relationship to nature and trees.

Stay safe socializing with friends! To stay updated on the latest and most accurate information related to COVID-19, please refer to https://www.cdc.gov/